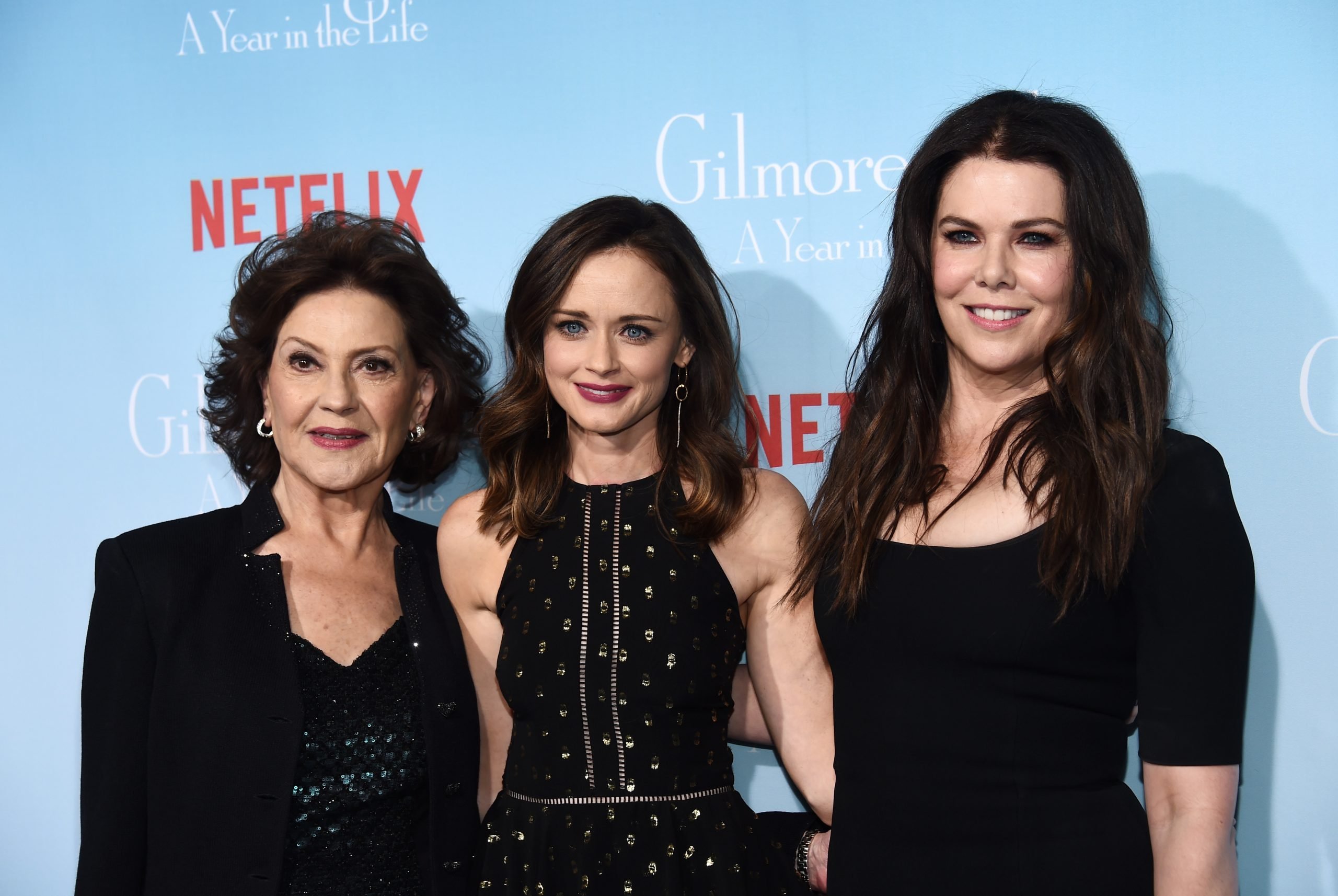 11 episodes to watch for all winter sensations
Already watched the fall episodes of Gilmore Girls? As temperatures drop, it can only mean one thing, it's snowy hour. Lorelai Gilmore (Lauren Graham) loves winter and there is no shortage of episodes that celebrate the season. Without further ado here are some winter episodes of Gilmore Girls.
"Love and War and Snow" featured Lorelai Gilmore's love for snow
This Season 1 episode is where viewers discovered Lorelai's love for snow and all things winter. She said "I smell like snow" and had a date with Max Medina (Scott Cohen) which included a walk in the fictional town of Stars Hollow, Connecticut.
'The Bracebridge Dinner' had snowmen and sleigh rides through town
Snow? To verify. Winter wardrobe? To verify? Snowman ? To verify. Lorelai and her daughter, Rory Gilmore (Alexis Bledel), built a snowman in this Season 2 episode – or as Jess Mariano (Milo Ventimiglia) calls a "snow woman" – and had dinner with their friends. Lorelai surprised everyone with horse-drawn sleigh rides through Stars Hollow, which led to a sweet moment between her parents, Richard (Edward Herrmann) and Emily Gilmore (Kelly Bishop).
"Secrets and Loans" featured Stars Hollow and Lorelai Gilmore reluctantly turning to her parents for money
Have you ever watched the episode "Bracebridge's Dinner"? Go to next Gilmore Girls episode because it also has a lot of winter vibes. "Secrets and Loans" made Lorelai, once again, have to rely on her parents for money when she and Rory's house suffered severe termite damage.
Lorelai Gilmore taught her mother her manners in "It's gonna do, Pig"
RELATED: 'Gilmore Girls': Why Scott Patterson Wants Logan to Be the Father of Rory's Baby
Richard's mother returned for another visit in this Season 3 episode. Lorelai explained to Emily how she handles all of her subtle (and sometimes not so subtle) digs so that she can do the same with Gran. Adjustment? A snow capped Hartford and Stars Hollow.
'In the Clamor and the Clangor' introduced Ms Kim Lane Kim in the snow
Hep Alien booked a gig at the famous CBGB's in this Season 4 episode. Rory's best friend Lane Kim (Keiko Agena) snuck out of her house and didn't say anything to her mother, Ms. Kim. (Emily Kuroda). As the snow fell in Stars Hollow, Ms Kim realized that Lane had confided in everyone but her. Meanwhile, Luke Danes (Scott Patterson) and Lorelai smashed recently restored bells on a snowy evening.
"Nag Hammadi is where they found the Gnostic Gospels" had a winter festival and was not lacking in drama
RELATED: 'Gilmore Girls': Chad Michael Murray Reveals His 'Favorite Things' About Tristan Dugray
Stars Hollow is known to host festivals and in Gilmore Girls Season 4, the city once again hosted the Firelight Festival. With Taylor Doose (Michael Winters) out of town, Kirk Gleason (Sean Gunn) was left in charge of the winter festivities. For everyone on Team Jess, the episode featured her comeback as well.
Lorelai Gilmore made up of snow in "Women of doubtful morals"
Rory froze his father, Christopher Hayden (David Sutcliffe), in this Season 5 episode. The backdrop? A snow-covered Yale campus. Meanwhile, Luke gave Lorelai back the love of snow by building an ice rink for her.
Richard and Emily Gilmore reconciled in "Come Home"
This Season 5 episode continued the winter vibes. Rory wore a cozy sweater and scarf to meet Logan Huntzberger (Matt Czuchry) at a local pub. At dinner on Friday night, Lorelai and Rory learned that Emily and Richard were together again.
A lot has changed for Lorelai Gilmore during the winter carnival in "Just Like Gwen and Gavin"
Want more Stars Hollow festivities? So this is the episode to watch. Lorelai signed up to run a booth at the Winter Carnival with her dog, Paul Anka. She discovered Luke's secret, that he is a father, while Paris Geller (Liza Weil) learned that the Yale Daily News staff couldn't stand her. Again there was snow, Christmas lights and all winter.
"To Whom It May Concern" had snow and a major argument between Lorelai Gilmore and Christopher Hayden
Once again, events unfolded in Snowy Stars Hollow during this Season 7 episode. Lorelai served as Luke's character reference in his custody battle and wrote a touching letter that Christopher found. later.
The revival of the "Gilmore Girls" featured a "winter" episode
RELATED: 'Gilmore Girls': 1 Actor Was the 'Saving Grace' While Filming Town Meetings, Says Scott Patterson
Inspired by the lyrics of a song by Carole King, the 2016 Gilmore Girls The Netflix revival included one episode for all four seasons. The "Winter" episode included all the snowy vibes and, of course, a "I Smell the Snow" moment.
To concern Gilmore Girls and Gilmore Girls: A Year in the Life on Netflix.