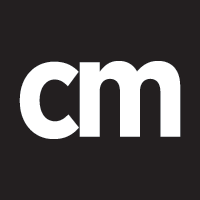 Central Maine Business Records: Maine Venture Fund Partners with Dirigo Labs
WATERVILLE – Maine Venture Fund announced a new partnership with Dirigo Labs, a startup accelerator launched by the Central Maine Growth Council, to increase capital investment in businesses located in central Maine. Dirigo Labs will provide MVF with "boots on the ground" in the region and develop a channel through which companies can learn about equity financing options available from MVF. In turn, MVF will participate in Dirigo Labs accelerator programming and work directly with companies to help them understand the fundraising process and identify sources of capital in Maine and beyond, including, but not limited to, the Maine Venture Fund itself, according to a press release. of Maine Venture.
Dr. Brien Walton, Chairman of the MVF Board of Directors, said, "Partnering with Dirigo Labs follows the strategic priority of the MVF Board of Directors to expand impact across Maine. As a lean team, MVF can be more effective working to support existing regional partners rather than recreating those resources. The relationship with Dirigo Labs and the Central Maine Growth Council is a perfect example of this type of partnership, to better connect state resources with dynamic leaders on the front lines of Central Maine's growing economy.
Susan Ruhlin of Dirigo Labs agreed. "As Maine's venture capital fund, it made sense to partner with the Maine Venture Fund to ensure that participating Dirigo Labs startups have direct access to state funding that aims to support high-growth businesses. . The Maine Venture Fund's demonstrated success in the state over the past 25 years bolsters the potential for new economic development organizations like Dirigo Labs to gain a foothold and thrive over the next 25 years by better serving the Central Maine region. .
MVF is already engaging with several of the companies enrolled in the inaugural class of Dirigo Labs Accelerator in a range of activities from general education to fundraising to capital investment appraisal. MVF plans to leverage the recently announced MVF Microfund program to provide a broader range of equity financing options to businesses in Dirigo Labs and Central Maine.
Skowhegan Savings Bank hires assistant vice president and commercial lender
Skowhegan Savings Bank announced that Ed Goff had joined the bank as Assistant Vice President and Commercial Lender. He comes to the bank with more than 19 years of experience owning small businesses, including a construction equipment rental company and a chain of car washes from Skowhegan to Brunswick. His businesses have been recognized with numerous awards, highlighted in global trade journals and he received the Community Impact Award from the Skowhegan Region Chamber of Commerce.
"We are delighted to welcome Ed to our commercial lending team," said Steve Thomas, Senior Vice President and Lead Commercial Lender, according to a bank press release. "His successes as a business owner in Maine will be a unique asset to our business clients by helping them meet their current and future financial needs and goals."
Goff will be based at the bank's Augusta branch and will support the bank's corporate clients in central and southern Maine.
"As a small business owner of nearly 20 years, Skowhegan Savings Bank has always been there to meet my business financial needs and goals," Goff said. "I now look forward to joining the business team where I can return this level of support, which I have been shown, to other Maine business owners on behalf of the bank."
Maine Public Utilities Commission analyst receives Lifetime Achievement Award
HALLOWELL – Denis Bergeron, utility analyst and coordinator of regional market programs at the Maine Public Utilities Commission, received the Lifetime Achievement Award at the New England Conference of Public Utilities Commissioners.
Bergeron worked in state government in senior positions for 35 years. For the past 15 years, he has been the commission's principal analyst and a strong advocate for Maine with the New England Power Pool, Federal Energy Regulatory Commission, Independent System Operator-New England and New England States Committee on Electricity.
"Denis is highly regarded and is considered a leading expert on transmission and production issues in New England," PUC Chairman Philip L. Bartlett II said, according to a commission press release. . "His passion for defending both Maine and the New England region is unparalleled."
Bergeron has received numerous honors during his career. In 2013, he was recognized by Efficiency Maine for his "commitment to energy efficiency." He was also recognized by the Northeast Energy Efficiency Partnership for his "outstanding commitment, leadership and service to NEEP and its mission to accelerate energy efficiency as a leading solution to climate change". The NECPUC also honored Denis in 1999 and again in 2013 with its George Dunn Award, which recognizes staff who have performed in an exemplary manner on matters of regional significance or impact.
"Here at the commission, I can say unequivocally that Denis is extensively solicited by myself, my fellow commissioners and our trustees on strategic matters relating to generation, transmission and distribution issues facing Maine and New -England," Bartlett said. "Denis is planning to retire this year and receiving recognition at the symposium is certainly a good way for Denis to end a brilliant career.
Maine Small Business Development Center Counselors Receive Certification
Maine's Small Business Development Centers, a statewide program that helps entrepreneurs start and grow their businesses, recognized eight business counselors who received their core skills certification from the group of New England Professional Development on May 18. Newly certified counselors include Christine Cole (Portland), Tina Oddleifson (Portland), Anne Lancaster (Biddeford), Lori Allen (Auburn), Christina Ramsdell (Auburn), Brandon McDonald (Caribou), Alison Lane (Bangor) and Peter Piconi ( Waterville).
The group is a professional development collaboration of the six New England Small Business Development Centers and includes programs in Maine, New Hampshire, Vermont, Massachusetts, Connecticut and Rhode Island. Its curriculum provides a comprehensive core knowledge training program and is a key component of SBDC's ability to provide valuable, high-quality services to clients and meet stakeholder needs. Certification training consists of two components: participation in specified online technical content and an intensive two-day in-person group session.
The eight newly certified business advisors include:
• Christine Cole is located in Portland and serves small businesses in Cumberland and York counties.
• Tina Oddleifson is located in Portland and serves small businesses in Cumberland and York counties.
• Anne Lancaster is located in Biddeford and serves small businesses in York County.
• Lori Allen is located in Auburn and serves small businesses in Androscoggin, Oxford and Franklin counties.
• Christina Ramsdell is located in Auburn and serves small businesses in Androscoggin, Oxford and Franklin counties.
• Brandon McDonald is located in Caribou and serves small businesses in Aroostook County.
• Alison Lane is located in Bangor and serves small businesses in Penobscot and Piscataquis counties.
• Peter Piconi is located in Waterville and serves small businesses in Somerset and Northern Kennebec counties.
Cornerstone expands Maine capabilities with addition of new manager
Cornerstone, a major employee-owned, bipartisan government relations and public affairs firm with federal and state reach, announced on June 1 the addition of Matt Marks as director of the firm's Augusta office. Marks brings to the firm over 25 years of policy experience and expertise in transportation and infrastructure, housing, climate and environment, energy, public safety, workforce development and state credits.
"I am excited to join the growing Cornerstone team in Maine, building on their success in delivering government and public affairs services. This is an exciting transition for me, and I look forward to continuing to work at Augusta," Marks said, according to a company press release.
Marks joins Cornerstone from the Associated General Contractors of Maine, the state's largest construction trade association, where he first served as chief operating officer in 2008. operating, he managed regulatory efforts for the Maine chapter of the association and was selected as the chapter leader. Managing Director in August 2012. He led the AGC team which won two national PR awards for his advocacy in this leadership position. He also sits on the Maine Climate Council, the Maine Offshore Wind Advisory Committee and the Offshore Wind Port Advisory Group. He is a board member of the Maine Business Immigration Coalition.
Previously, Marks was the chief decision maker at a Maine-based energy company, where he managed day-to-day operations and grew business operations and sales. AGC Maine recruited Matt for his work with regulatory agencies, corporate management and political engagement.
After earning his Bachelor of Science degree focused on Applied Technical Leadership from the University of Southern Maine, he was selected in 2013 as the University's Applied Technology Alumnus of the Year. Marks resides in Scarborough with his wife and children.
"We are very fortunate to have someone of Matt's leadership experience joining the company," said general manager Campbell Kaufman. "Having served as CEO of such a prestigious organization, Matt will provide our clients and colleagues with valuable insight into public policy discussions statewide."
At Cornerstone, Marks will work closely with Mike Cuzzi and Todd Webster to expand client work in Maine and throughout the Northeast.
For more business news, visit CentralMaine.com.
" Previous
Maine's landmark recycling reform law will take years to implement