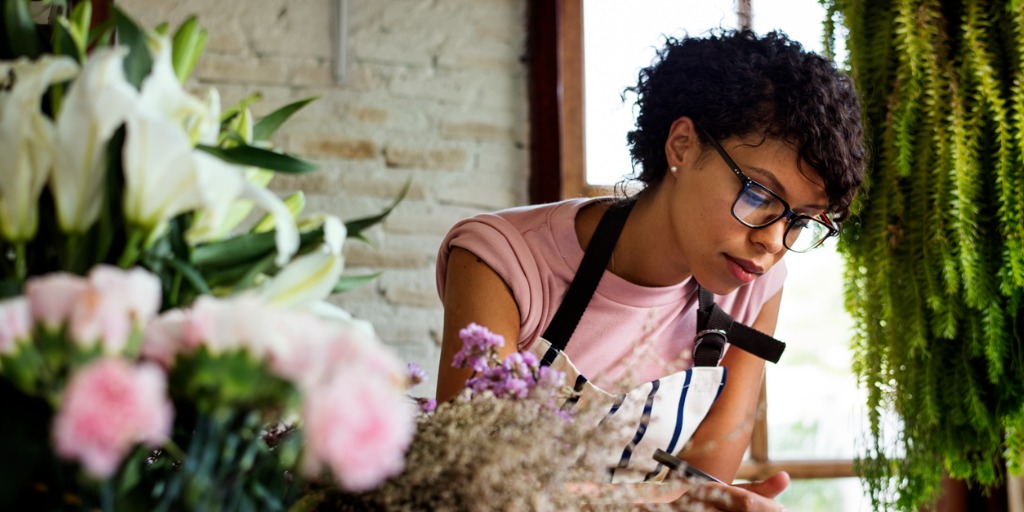 Connecticut Small Business Loans
Small business owners from Hartford to New Haven to Bridgeport all have one thing in common: they need working capital to thrive and grow their business. Sometimes they have cash on hand. Sometimes they need to find it.
Where do you fall on this spectrum? Do you have all the cash you need to grow your business…or could you use an injection of it to kick your business up a notch? If you fall into the latter camp (which most Connecticut businesses do), a small business loan might be just what you need.
How a Small Business Loan Can Help Your Connecticut Business
So why should you consider small business loans? In a nutshell, they create opportunities. Whether you need cash to get you through a downturn in your business or need to purchase a company vehicle, having the capital to do so can be the difference between your business struggling and his sucess.
A loan can help you take advantage of opportunities that arise, such as buying another business or buying larger inventory orders to save money. It can help you hire staff or buy software that allows you to better serve your customers.
Connecticut Small Business Loan Options
So where do you start in your search for the perfect business loan? Right here. There are a variety of Connecticut small business lenders and loan programs available to you.
SBA loan
The United States Small Business Administration guarantees small business loans, although it is not itself a lender. Instead, banks and online lenders are allowed to participate in such SBA loan programs as 7(a) and 504 loans.
These loans have low interest rates and long repayment terms, and you'll need good credit to qualify. Here are some options for SBA loans in Connecticut:
Term loans
Connecticut banks also offer term loans up to $500,000 (not SBA guaranteed) to businesses with excellent credit. Here are a few :
Credit line
If you don't want a lump sum of cash all at once, consider a line of credit, which works like a credit card. You can use what you need and pay it back, then borrow more when you need it. Here are some lending partners that offer lines of credit in Connecticut:
Home loan
If you are planning to buy commercial real estate, a commercial mortgage can allow you to get the high loan amount you want with a long repayment period. Here's where to look:
Short term loan
Not all businesses, especially new startups, have established credit and are eligible for longer-term funding. In this case, short-term loans may be suitable, as lenders consider other criteria, such as annual income, to qualify you. Check these:
How to Get a Small Business Loan in Connecticut
The requirements for borrowers to apply for a loan vary from lender to lender. Bank and SBA lenders, for example, may have a stricter process and may require more paperwork, including financial statements and a business plan. These applications can take weeks to process, whereas an online lender can give instant approval to your application.
One thing to know is that the higher your credit scores, the lower the interest rate you may qualify for. If your scores can be improved, you may want to improve them before applying. You can do this by opening a business credit card or business account and paying your bill on time each month.
How to choose the right loan for your Connecticut small business
With so many options, where do you start when selecting the loan and lender for your business needs? First, think about how much you need to borrow. Some lenders have caps (or minimums) that they lend, so you can eliminate any that don't match.
Then, how are you going to use the money? Will you need it all at once or will you have access to it over time, like you would with a line of credit?
Finally, what loans are you eligible for? If your credit does not qualify you for an SBA loan, you may need to obtain a short-term loan with fewer criteria.
Connecticut Small Business Grant Options
One option beyond small business loans in Connecticut is a grant. There are federal and local governments, businesses, and nonprofit organizations that offer grant programs. These programs provide capital that does not have to be repaid. Here are a few :
Additional Connecticut Small Business Resources
We'll end with a few business resources in Connecticut who can offer you technical assistance and networking opportunities for business development. These may also offer free workshops, mentoring, and events.
Entrepreneurs in the great state of Connecticut looking for cash flow assistance have options when it comes to business loans. Find the right financing for your business needs and watch your business grow!
class="blarg">