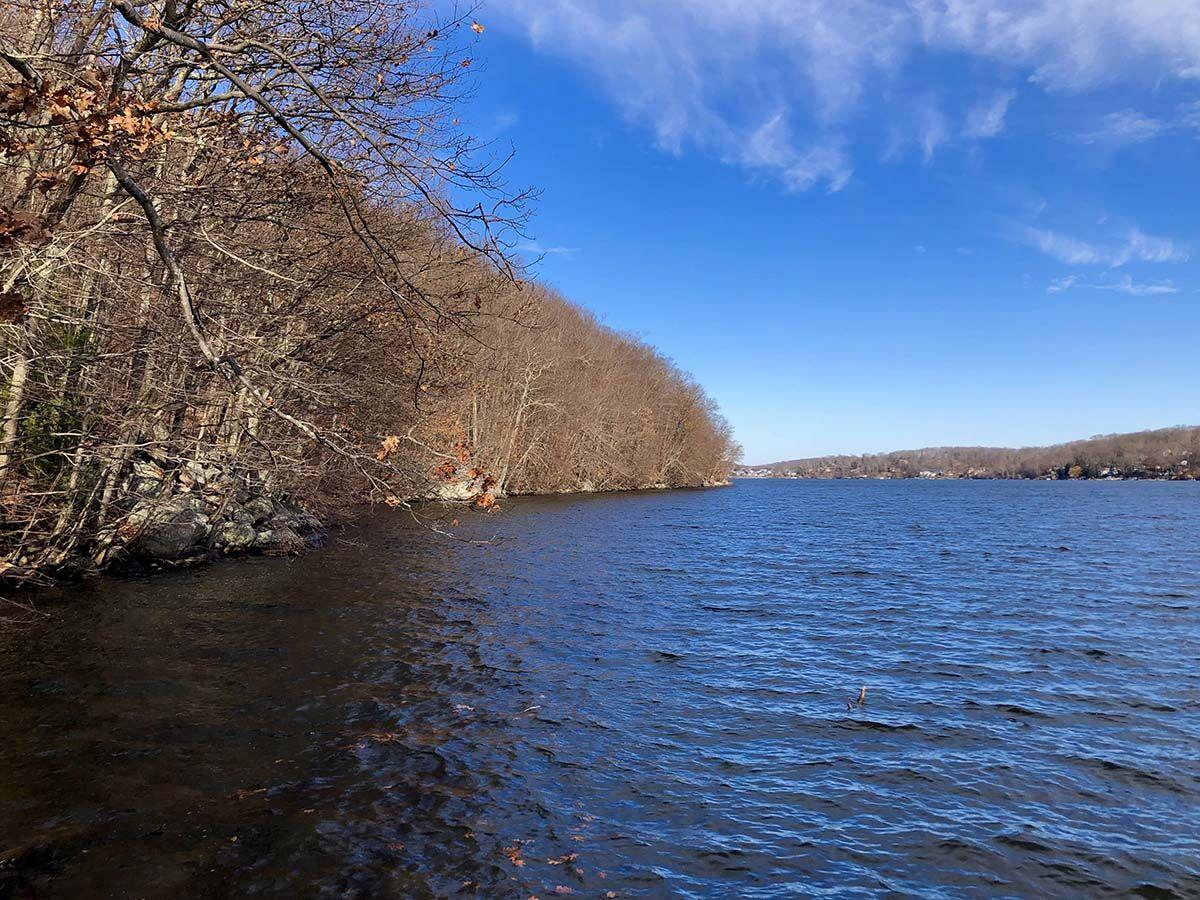 Hike along the peaceful forest of Bear Mountain in Danbury
Danbury
The bottom line:The 140 acres have four miles of trails that take visitors through fields and into deep forest. Trails connect the shores of Candlewood Lake. Reservation is a favorite with dog walkers.
Difficulty level: Easy to moderate with some steep climbs. Terrain can be rocky with tree roots. The orange trail to the lake is very difficult and should be walked with caution.
Total mileage: The main loop is about two miles long with a series of side trails.
Directions: Take Exit 6 off Interstate 84 and head north on Route 37 past the shopping areas. About a quarter of a mile past the entrance to the Federal Correctional Institution is Bear Mountain Road. Turn right onto the road and look for the car park about half a mile on the right. Go to danbury-ct.gov/government/departments/parks/ for a color map of the Bear Mountain Reservation.
Accepted animals ? Dogs on a leash are allowed and must be cleaned up afterwards.
Nearby activities
Thrillz High Flying Adventure Park
Billed as the "world's first wipeout-style indoor action adventure park," Thrillz features no-harness "adrenaline-pumping" obstacles, including 50-foot ziplines, ninja courses, ramps, and more. trampoline launch, climbing walls and a giant rotating sweeper and rolling obstacles "where half the fun is watching your friends fall safely into giant airbags". Other attractions include next-gen laser tag, rotating VR roller coaster rides, a redemption arcade, ax throwing, and an Xbox/PS4/Nintendo Switch esports gaming lounge. 5 Prindle Lane, Danbury, 203-942-2585, thrillzdanbury.com
Rosy Tomorrow
Not all restaurants have tail gear attached. Rosy Tomorrow's – billed as a "unique historic restaurant" – takes its name from an orphan named Rosy who grew up and opened a stall at the Great Danbury Fair in 1915, creating American favorites and helping to feed soldiers returning from the First World War. Today, visitors to the restaurant can order Rosy's signature fisherman's chowder made New England style with shrimp, clams and surimi crab. Other seafood selections include Lobster Cobb Salad, Lobster Sliders and Rosy Lobster Bisque or Mustard Salmon with Cannellini Bean Stew. Rather earthy? There's filet mignon sliders, oven-aged prime rib, pastrami on a pretzel roll, or the famous "trash burger." 15 Old Mill Plain Road, Danbury, 203-743-5845, rosytomorrows.com
Danbury Railway Museum
The museum is located at Union Station in Danbury, a fully restored station built in 1903. The museum houses a collection of historically significant artifacts and a research library "covering the rich heritage of the railroad" in New England and in the northeast. The yard features more than 60 pieces of historic railroad equipment and rolling stock, including an American Locomotive Co. Model RS-1 from Vermont's Green Mountain Railroad and a caboose from the New Haven Railroad. Rides on historic trains are offered every weekend from April through December, and special event trains are operated for Easter, fall and Christmas. 120 White Street, Danbury, 203-778-8337, danburyrail.org