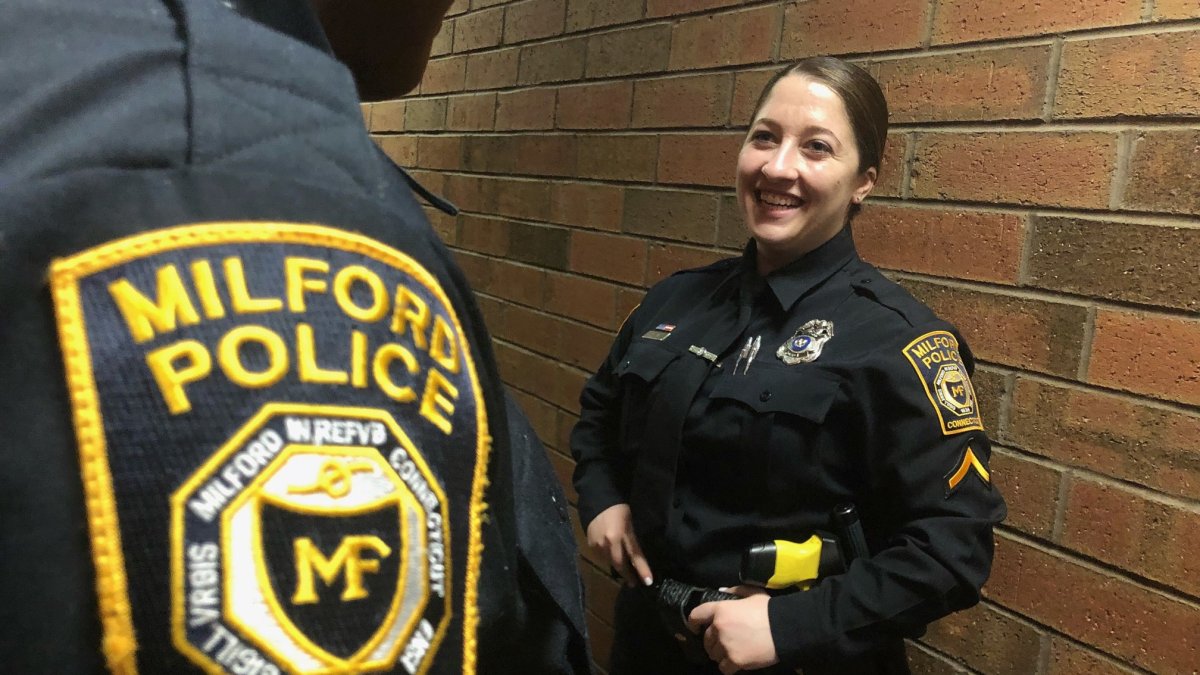 Milford Police Department diversifies workforce with 30-of-30 commitment – NBC Connecticut
The Milford Police Department is working to increase the number of female officers in its ranks. This is part of a 30 by 30 initiative.
The pledge is part of a national campaign to increase the number of women in police recruits by 30% by 2030.
The sight of more female police officers is growing in the Milford Police Department.
"We like to run the state, especially making sure we're diverse and with all races and genders," said Milford Officer Marilisa Anania, the department's first-class patrolman. "I am very proud to say that I work for Milford PD and we do."
The growing initiative is spreading nationwide, and a few other Connecticut departments are joining the pledge, including Hartford, Yale University Police Department, and Meriden.
Officer Anania and Paige Bodnar work as partners in the Crime Prevention Unit and tell NBC Connecticut they joined for different reasons.
"I've always looked up to them since 9/11, I love that they were heroes and they were there to help people," Anania said.
"I love the investigative part of everything and the kind of getting to the bottom of what's going on," Bodnar said.
The common dominant among all Milford officers lends a helping hand in the areas they serve, including Patricia Nelson who just became an officer about a year ago.
"I've always been fascinated with helping people, investigating crimes and helping people improve," Nelson said.
Twenty percent of Milford police officers are women and Milford is looking to exceed the 30% target by 2030. They tell us they are on track to meet that threshold.
"We're going to achieve this organically and I'm inspired by the women I work with," Anania said.
"It's a big number because you don't hear that often back then, you didn't hear there were a lot of female police officers, you always thought it was a male dominated area ", Bodnar said.