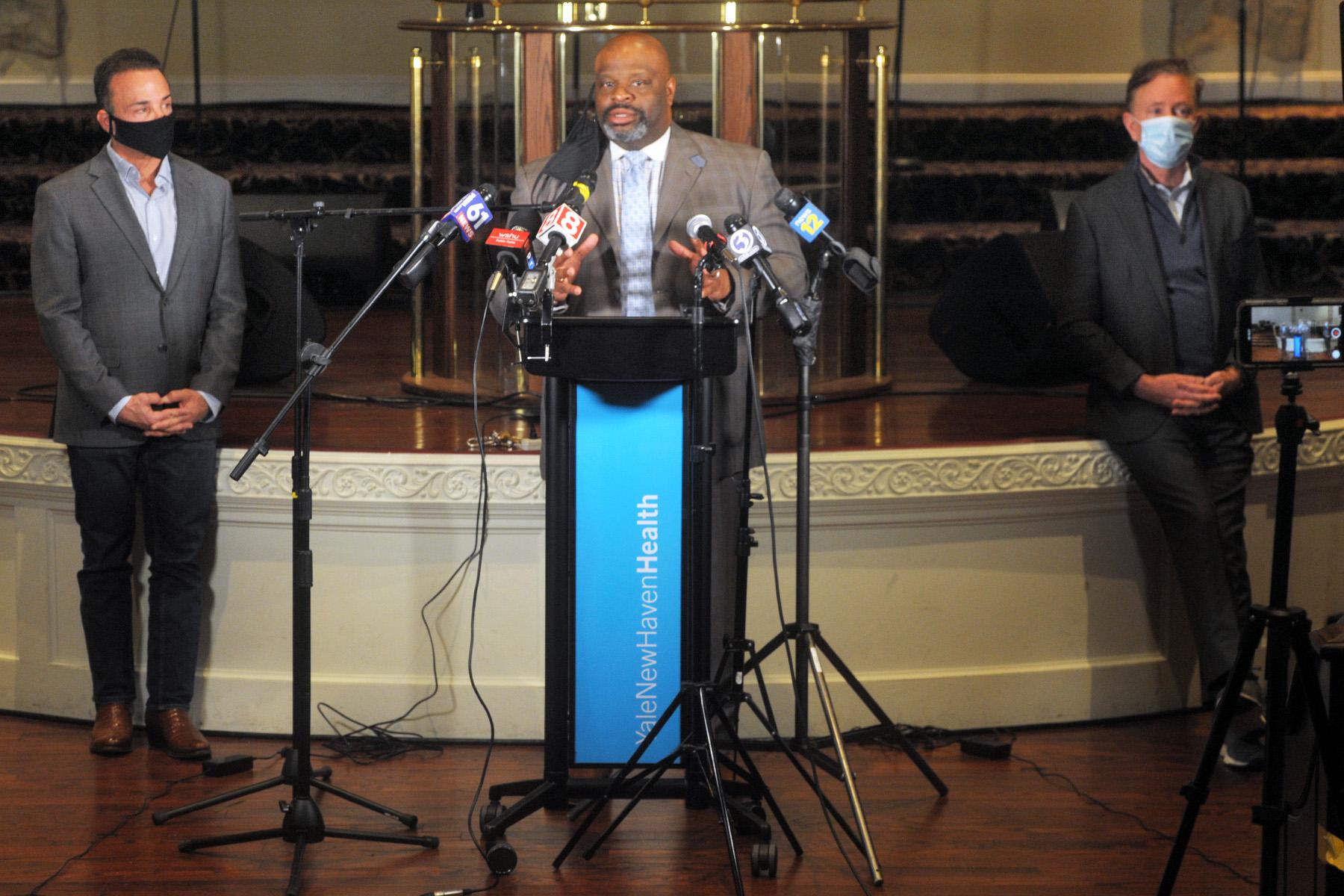 Moales running out of options to save his father's Bridgeport church
BRIDGEPORT – Recent efforts by Pastor Kenneth Moales Jr. and other Bridgeport leaders to overturn his church's impending eviction following a foreclosure have proved unsuccessful.
On Monday, Attorney General William Tong's office declined to investigate the lender, Foundation Capital Resources. The Bridgeport delegation had recently asked the attorney general to deal with the case.