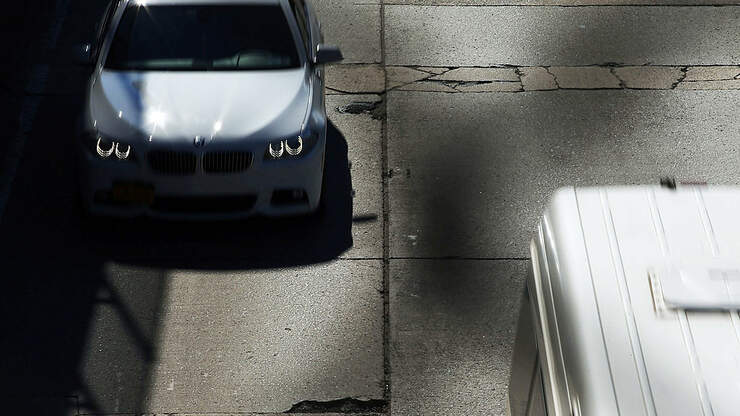 New York's crumbling roads and bridges cost over $ 500 a year
New York State stands to benefit immensely from the federal government's recent $ 1 trillion investment in the Federal Infrastructure Investment and Jobs Act.
The law is the largest federal infrastructure investment in more than a decade and is expected to ease a constant nuisance plaguing the wallets of ordinary American drivers.
A team of analysts QuoteWizard by Lending Tree found that deteriorating roads and bridges costs the average American driver about $ 556 each year, due to the taxes and fees associated with unacceptable roads and poor bridge decks.
Almost 20 percent of US roads and 6 percent of bridges across the country are currently in unacceptable condition.
In New York City, in particular, QuoteWizard found that aging roads and bridges cost drivers about $ 509 each year in taxes and repair costs. But it's far from the worst in the country.
QuoteWizard ranked states from 1 to 50, based on the annual cost of their road infrastructure to drivers.
Analysts have found that Oklahoma drivers pay more to drive there than anywhere else, at around $ 900 a year. California, Rhode Island, Mississippi, and New Mexico round out the remainder of the top five most expensive.
New York ranked 10th for road quality, but the 31st most expensive state in the country for drivers – much better than New Jersey (9th), Connecticut (13th) and Pennsylvania (19th).
But lower quality roads also have a more direct impact on the driver's wallet.
American motorists collectively pay $ 120 billion each year in car repair and operating costs, an average of $ 533 per driver, a figure that could be reduced if the roads were in better condition.