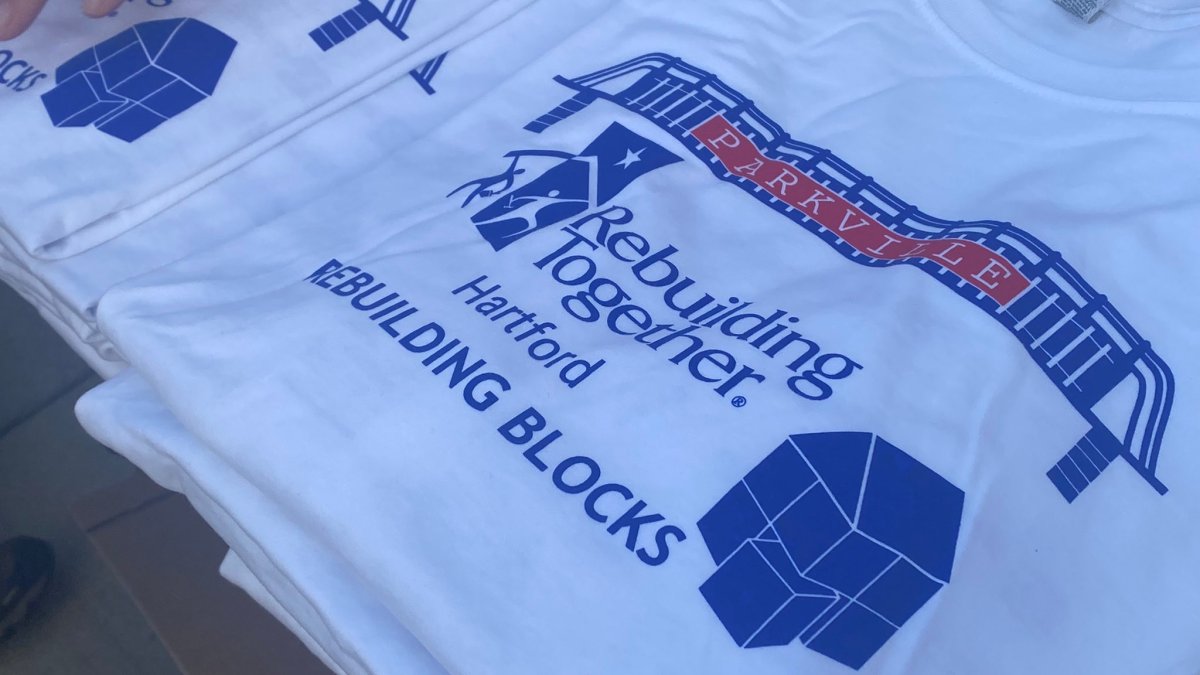 Over 100 volunteers, multiple contractors repair homes in Hartford – NBC Connecticut
More than 100 volunteers and several contractors are helping repair several homes in Hartford on Saturday.
Volunteers are working on several projects in eight homes for Rebuilding Together Hartford Reconstruction Days.
According to officials, seven of the homes are in the Parkville neighborhood and one in the South End.
Some of the projects include window replacement, electrical repairs, siding repairs, insulation, plumbing repairs, installation of grab bars, landscaping, masonry, installation of pressure sensors. smoke and carbon monoxide, cleaning basements and repairing steps or railings.
The mission is to help homeowners make repairs so they can stay in their home in Hartford.
The team participating in the effort is a mix of volunteers and entrepreneurs. For entrepreneurs helping, they said they see the importance of volunteering despite being faced with work.
"The phone rings all the time, when we just can't physically access it. And that's you know, so we have supply chain issues. We're having trouble with hiring help, "said Tim Freeland of Freeland Home Remodelers.
"We all think it's important to take time, even though we're really, really busy right now, to take time and come back and give back to the community so to speak," he added.
The team will be in Hartford for the rest of the day to work on the houses.