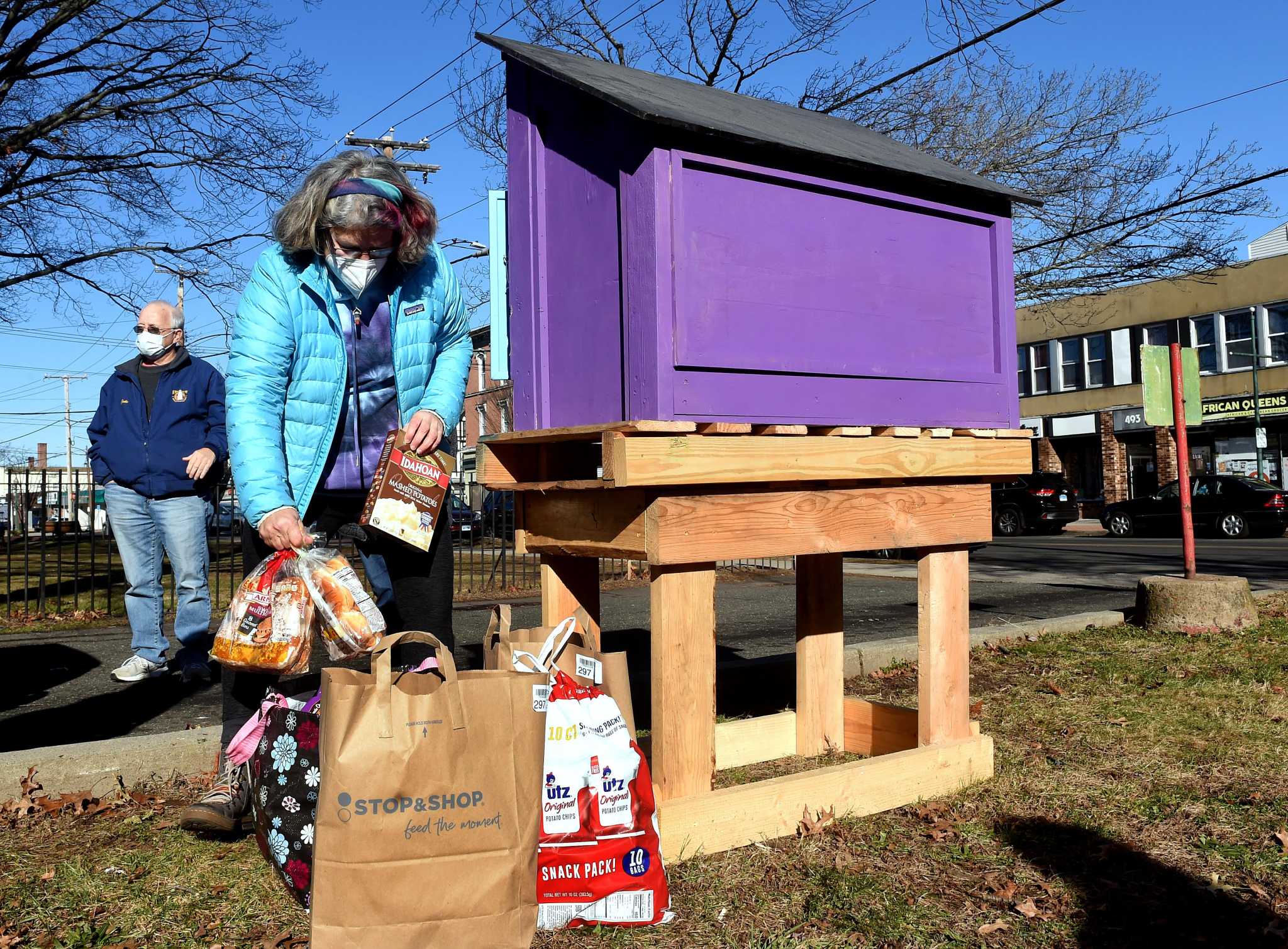 Purple Pantry Box on West Haven Green to fight hunger
WEST HAVEN – The color purple makes Susan Brown smile. Now she hopes this will also play a big role in the fight against hunger in the region.
Brown used the eye-catching color for an outdoor wood pantry series to store non-perishable and shelf-stable items in public spaces. The Purple Pantry Boxes project was started in Milford about two years ago, with boxes built by Chris Grejtak.