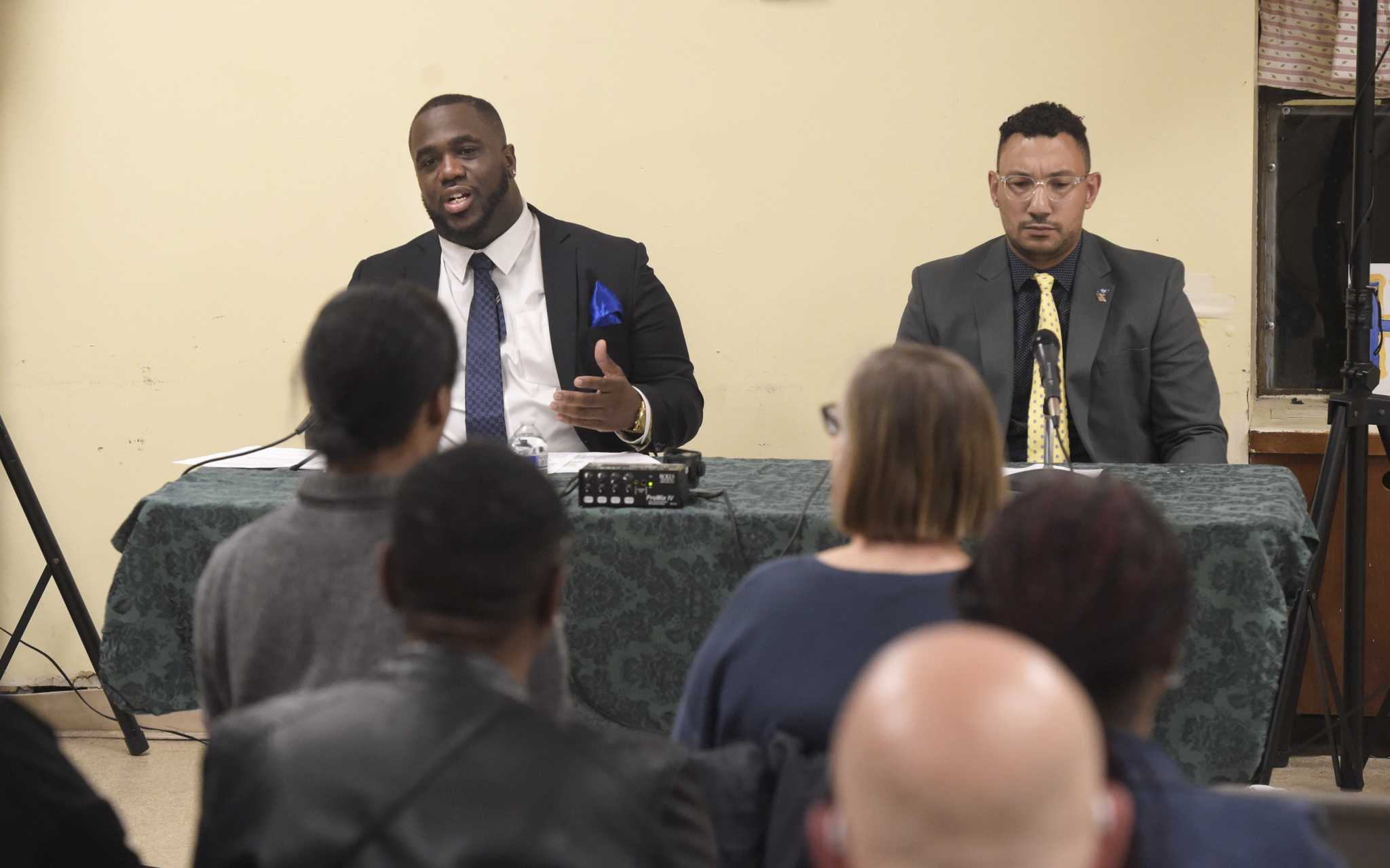 State candidates disagree on top issues facing Norwalk residents
NORWALK — A former Common Council member and a resident who once ran for a seat on the panel squared off in a debate this week in State House 137th District.
Kadeem Roberts, who served on the council from 2019 to 2021, announced his candidacy for the 137th District post after incumbent Chris Perone announced this year that he would not run again. Perone held the seat for nearly two decades before choosing not to run again.