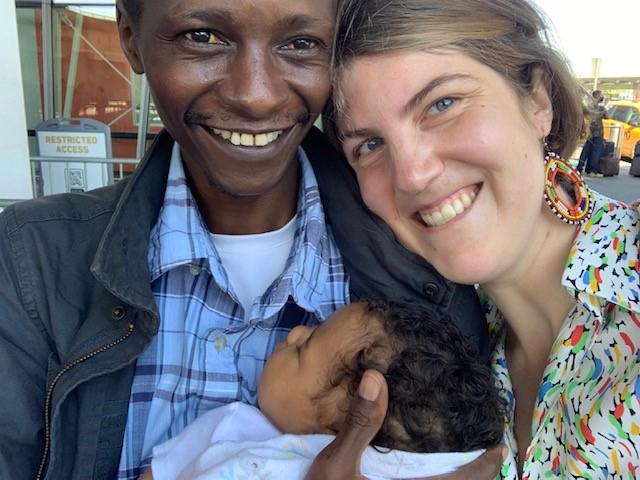 The US immigration system puts a long pause on a love affair CT
When my daughter Letitia was born on April 11, 2021, I wasn't there to welcome her. I had done everything in my power to make it happen – I had sought the help of lawyers and even appealed to the US State Department. But when my fiancée Sarah gave birth, I was thousands of miles away in Kenya, barred from entering the United States. Why? Due to delays in the US immigration system. Cases like ours rarely make the headlines, but they affect many families and cause unnecessary suffering for Americans and their loved ones.
Sarah is an American citizen and I am a Kenyan national. We first met in 2017 while working with Africa Yoga Project. I was teaching yoga in Nairobi when Sarah arrived as a volunteer and we kept in touch loosely for the next year. To our surprise, we saw each other again a year and a half later, and then we crossed paths. With hesitation due to the distance and our different backgrounds, we fell in love. We started a long distance relationship at the end of 2018. In 2019 I visited her on a tourist visa and Sarah came back to visit me. We got engaged in October 2019. Five months later, Sarah was visiting Nairobi when the pandemic started. She remained trapped in the country for seven months, but luckily. Our relationship flourished and in August 2021 we learned that we were having a baby.