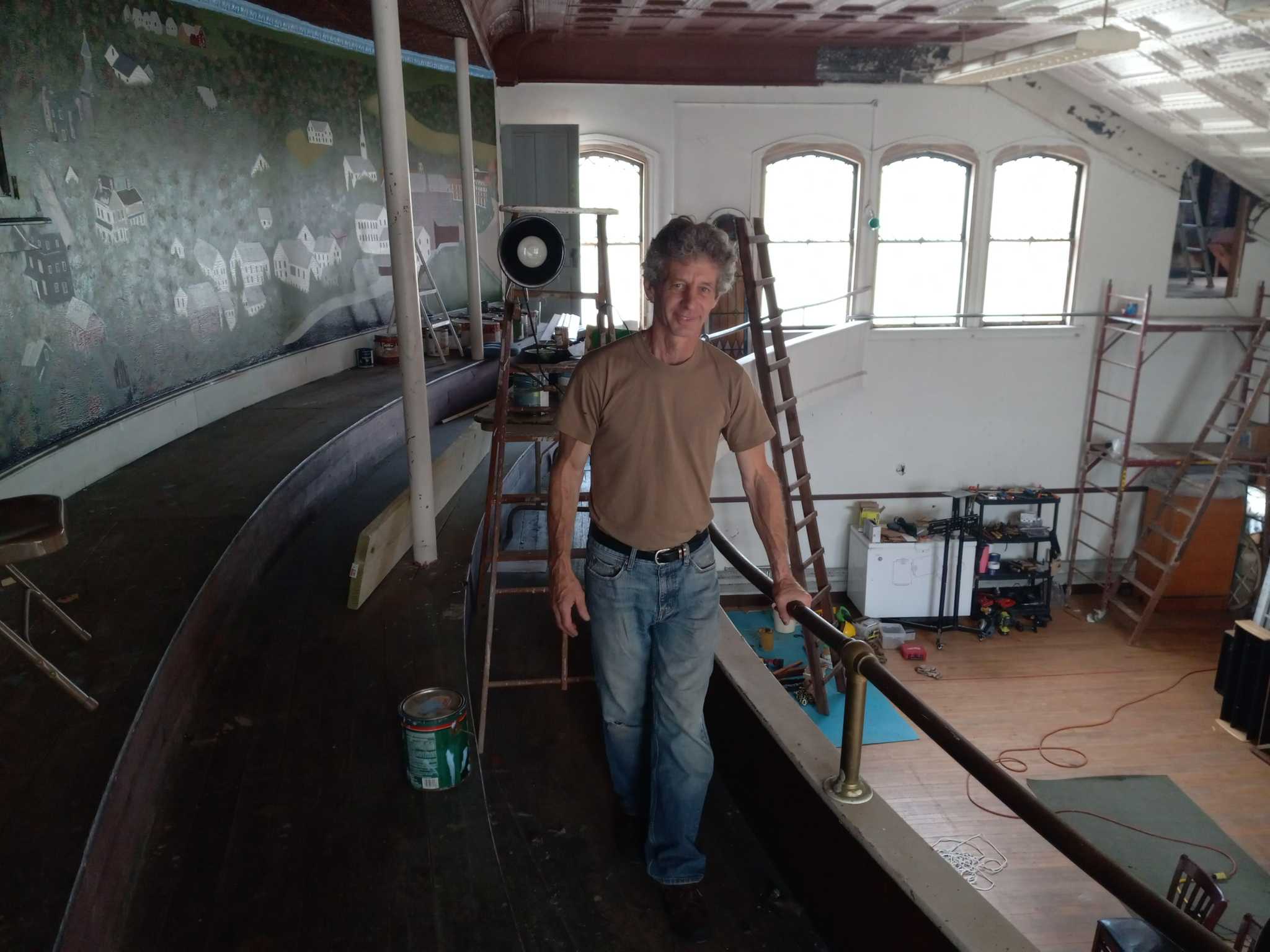 Transformation underway at the former Red Men Club in Winsted
WINSTED — At its peak, the Red Men Club was a bustling enterprise for more than 400 members, who held their meetings at 15 Case Ave., in the basement of the old First Baptist Church.
The Improved Order of Red Men is one of the oldest fraternal organizations in the nation, according to redmen.org. At Winsted, the clubhouse had a bar, a large party room where teams of darts players competed, a large pool table, and a full kitchen. The club closed in the early 1990s, and only memorabilia and dilapidated furnishings remain.